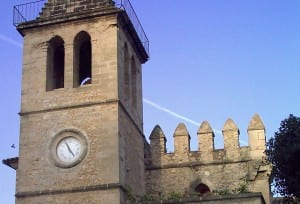 Winter
Monday to Saturday : 19:30
Sundays: 9:00 and 11:00
Summer
Monday to Saturday: 20:30
Saturdays: 09:00 and 11:00
971 567153
Plaça de Sant Joan, 8
This church in Son Servera is dedicated to John the Baptist, the town's patron saint, and is in the Plaça de Sant Joan. Work on it began in 1622. It has a rectangular ground plan with a single nave and side chapels and is particularly interesting for the defensive tower built over the presbytery, now used as the bell tower.
It can be visited free of charge on Friday mornings, coinciding with the weekly street market.