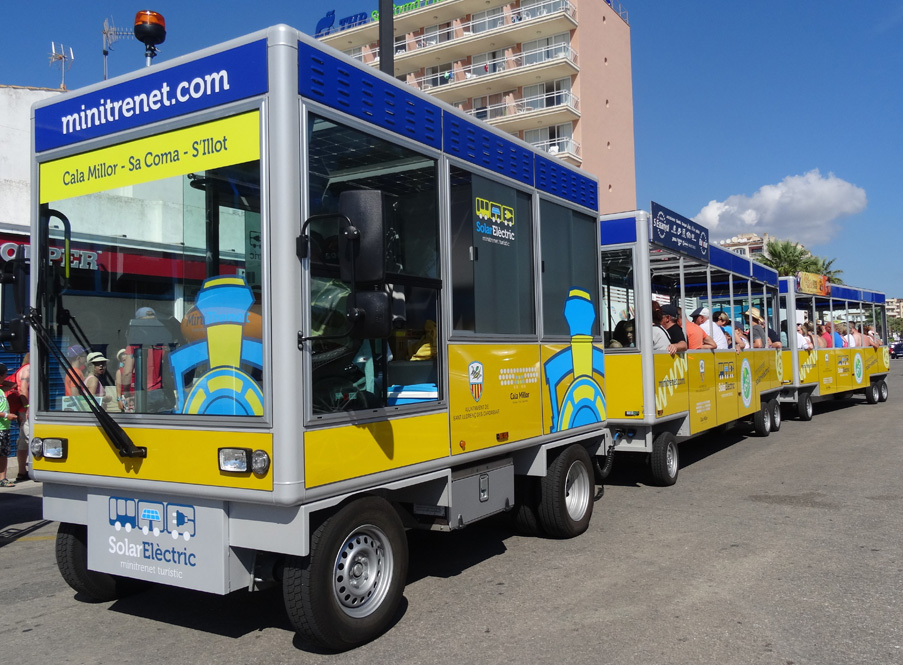 Cala Millor-Sa Coma-S´Illot
Starts 10 of April 2022
Bus stops:
Sol Naixent
Bon Temps (on a par with c/Alosa)
Badia de Llevant (H. La Santa Maria)
S'estanyol (AH Marins Cala Nau)
Baladres (Roundabout Bar Cristobal)
Baladres (near H. Protur Sa Coma Playa)
Av. de les Palmeres (beside Beach car park)
Av. de les Savines (H. Palmeras Playa)
Pas. Neptú (between c/ Xaloc and c/ Llebeig)
Cala Millor-Cala Bona-Costa dels Pins
Starts 1st of July 2021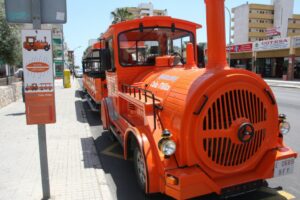 Train stops:
Cala Millor (Plaza Mallorca, direction Costa dels Pins)
Daily, every hour from 10.15 a.m. to 5.15 p.m.
Cala Bona (Na Llambies/harbour, direction Costa dels Pins)
Daily, every hour from 10.30 a.m. to 5.30 p.m.
The first train departes at 10.15 h at Plaza Mallorca
10.30 a.m. Cala Bona
10.45 a.m. Costa dels Pins
The tour takes one hour, so the next departures will be one hour later, until the last departure at 5.15 p.m..
From Saturday, September, 11th: Saturdays and Sundays the departure of the last trip is at 2 p.m.
From Montady to Friday there are two more round trips, departure at 6.30 and 7.30 p.m. from Plaza Mallorca
For questions or concerns, please contact the tourist information offices.
CALA MILLOR 971 585864
CALA BONA 971 813912
Ticket:
Adult 4,50€ – Children 2,50€ ( Round trip)